Sweet Potato Gnocchi
Posted by Brooklyn Connor on Monday, November 14, 2022 at 11:48:47 AM
By Brooklyn Connor / November 14, 2022
Comment
Sweet Potato Gnocchi
Sweet potatoes are definitely an up and comer in the food world, and with good reason. Full of fiber and vitamins, plus incredible flavor, they're putting plain potatoes on a back burner. Our recipe for these gnocchi takes four pantry staples and turns them into a whole new dish — one that rates high on our scale of comfort foods.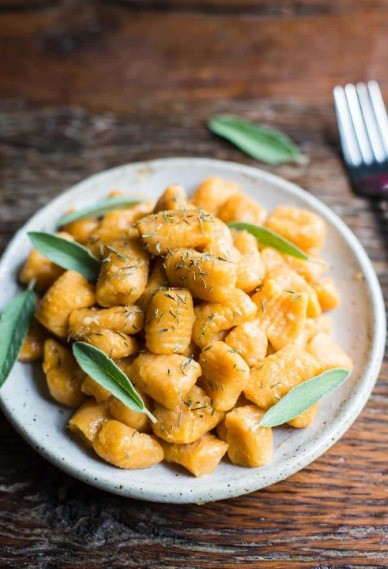 INGREDIENTS
One package of Sweet potato gnocchi

I prefer The brand Cappellos is my go to, but you can you use any brand or dice and blanch regular sweet potatoes

I lb of maple sausage

2 tablespoons of sage

half a stick of butter

4 tablespoons of maple syrup

1/2 cup of grated Beecher's Flagship cheddar cheese
INSTRUCTIONS
In a saucepan brown and break up the sausage and then set aside.

In the same saucepan prepare the gnocchi, once ready add 2 tablespoons of butter and sade sage and combine.

Add in the sausage to the same saucepan, slowly add in the maple syrup until equally coated and to taste. Before putting into the oven, stir in the cheese and save some for the top. Grease a casserole dish (I use a bread pan but any casserole dish will do).

Add the mixture sprinkle with cheese, and in the oven for 350 degrees for 30 or until browned on top.

Serve & enjoy!
Please Enter Your Information Below For More Recipes!