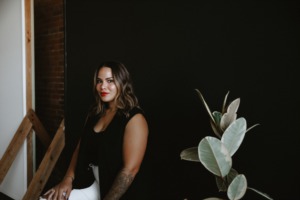 Spokane realtor Labrina Winfrey does not just help buy or sell homes. She builds relationships that can last a lifetime.
Originally born and raised in Spokane, Labrina is a graduate of Eastern Washington University with a Bachelor's degree in professional accounting and international business. After graduating she moved to Phoenix, Arizona where she had found her first professional position working as an auditor with a public accounting firm.
As luck would have it, this same company also handled commercial real estate and her hard work and reputation for meticulous attention to detail soon found her promoted to overseeing their sales and operations for the company. This
could be one of those seemingly common occurrences that are actually life-altering in nature.
Labrina had always had an artistic side and talent for design. In her new position, she soon found herself helping clients create the homes of their dreams and advising contractors on remodeling projects. Her reputation in the community quickly grew and it was not long before her hobby had turned into a true side hustle. More importantly, Labrina had discovered her true passion in life and the freedom that comes from having a marketable talent you can practice wherever you please. For Labrina, this meant finally being able to return to her childhood home of Spokane. As she expressed it, "I always knew Spokane was home, and when I had the opportunity to return, I took it."
An avid paddleboarder, cyclist, and dog lover she had long missed the magnificent vistas and seasonal changes of the Inland Northwest. She did not just come home though. She came with a plan. Once back in the Spokane, Washington area Labrina Winfrey restarted her interior design work and focused on earning her residential real estate license. Her dream was to be able to not only help people create the homes of their dreams but to assist them in making the most of the opportunities that real estate ownership presents.
Her interior design talent allows her to assist clients in finding the perfect property to call home. Even if they may not realize it at first. Beyond this, when they are ready to move up in home size or their life needs change, she can help
them make those small changes that turn a nice house into a market showpiece that demands top dollar and sells quickly. Perhaps Spokane realtor Labrina Winfrey expressed it best when she said, "I have goals to be with my clients for the long run, not just a transaction, but (to be) a friend and person who they feel comfortable to reach out to if they have questions." With such a unique perspective and strong client focus, it is little surprise that Labrina is a quickly rising star in the Spokane real estate industry.